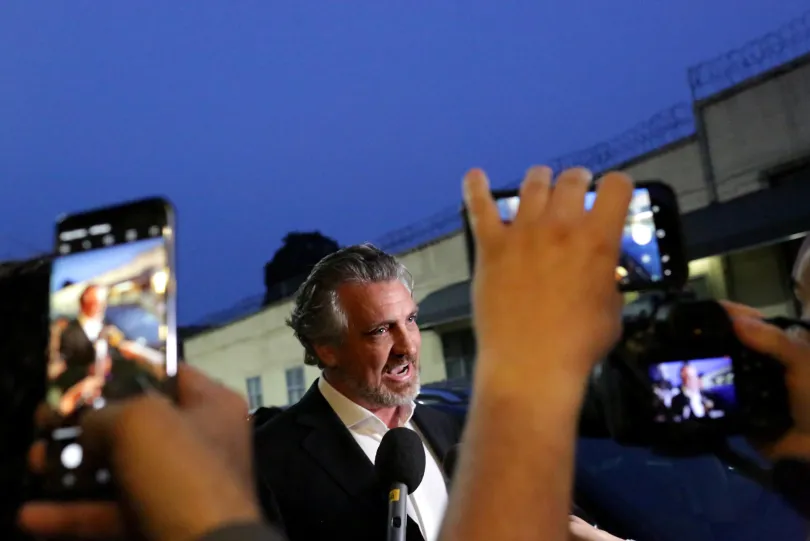 Did you know that Dell Big Tree is funded by the Selz Foundation/New York City Trust, who is a hedge fund manager who manages funds that are highly invested in pharmaceutical companies?
Did you also know that directly on ICANN's website you can secretly donate pharmaceutical stocks directly to them?
Did you know that Del Bigtree's PR firm is another pro-vaccine entity?
Meet the New York couple donating millions to the anti-vax movement
A wealthy Manhattan couple has emerged as significant financiers of the anti-vaccine movement, contributing more than $3 million in recent years to groups that stoke fears about immunizations online and at live events – including two forums this year at the epicenter of measles outbreaks in New York's ultra-Orthodox Jewish community.

Hedge fund manager and philanthropist Bernard Selz and his wife, Lisa, have long donated to organizations focused on the arts, culture, education and the environment. But seven years ago, their private foundation embraced a very different cause: groups that question the safety and effectiveness of vaccines.

How the Selzes came to support anti-vaccine ideas is unknown, but their financial impact has been enormous. Their money has gone to a handful of determined individuals who have played an outsize role in spreading doubt and misinformation about vaccines and the diseases they prevent. The groups' false claims linking vaccines to autism and other ailments, while downplaying the risks of measles, have led growing numbers of parents to shun the shots. As a result, health officials have said, the potentially deadly disease has surged to at least 1,044 cases this year, the highest number in nearly three decades…
Read the full story here: https://www.twincities.com/2019/06/19/meet-the-new-york-couple-donating-millions-to-the-anti-vax-movement-2/
https://www.gregwyatt.net/wp-content/uploads/2022/01/Del-Bigtree.webp
541
810
Greg Wyatt
https://www.gregwyatt.net/wp-content/uploads/2021/01/Logo_04-300x94.png
Greg Wyatt
2022-01-08 18:54:25
2022-01-08 18:54:25
Connect the Dots my Friends!